HCC fashion design student selected as a finalist in Pierre Cardin Young Designers Contest
Nov 16, 2022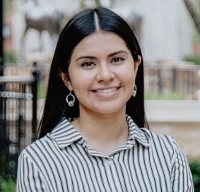 Marian Magdaniel always wanted to express herself through fashion and the creative arts. She loved drawing, painting, violin, guitar and design, and especially believed that fashion was a great way to make something "come to life on your own."
Now, the 28-year-old Venezuelan-born, Houston-raised fashion student at Houston Community College's Central Campus has learned that her multiple artistic abilities have placed her in rarified air.
She is one of just six fashion students in the U.S. – and the only one from a community college – to be selected as a finalist for the Pierre Cardin Young Designers Contest. The event features leaders at the design house built by the late Pierre Cardin – the famed Avant Garde designer – which held Master Classes at a handful of colleges and then select a handful of talented designers for a chance to work alongside them in France.
As a finalist, Magdaniel will fly to New York City on Nov. 16 for a gala event where she will vie for the contest's grand prize: A three-month, all-expense paid apprenticeship in Paris with the opportunity to work closely with the Pierre Cardin design team.
"I'm excited to go to New York and hopefully get this win not only to experience this amazing opportunity, but also to also proudly represent Houston Community College," Magdaniel says.
The grand prize includes room and board for three months in a Paris apartment and restaurant tickets for meals. Should Magdaniel win, her design/sketch will be cut, sewn and mounted by the Pierre Cardin design team. She'll also receive an apprentice salary of $1,000 a month for three months.
"Marian is an excellent student in the fashion design program. She is always willing to learn, listens and takes constructive criticism well," says Andrea Bonner, program chair of HCC's Consumer Arts and Sciences Center of Excellence, which houses HCC's Fashion Design program. "She is a great student and colleague to her fellow students. She represents the program and college in an exemplary way."
Bonner adds that the opportunity for Magdaniel is extraordinary and continues to put HCC on the worldwide fashion map.
"To have the international design house of Pierre Cardin facilitate a Master Class with our fashion design and fashion merchandising students was an invaluable experience for students and faculty," Bonner said. "We are the only community college and the first stop on Pierre Cardin's U.S. visit, which is commendable. The team members said they were not only impressed with our students' works, but also by our Fashion Archive, our faculty and our overall fashion department facilities."
Learn more about the HCC Fashion Design program at: www.hccs.edu/programs/areas-of-study/art--design/fashion-design.
For information about the Pierre Cardin Young Designers contest, visit: https://www.pierrecardin-award.com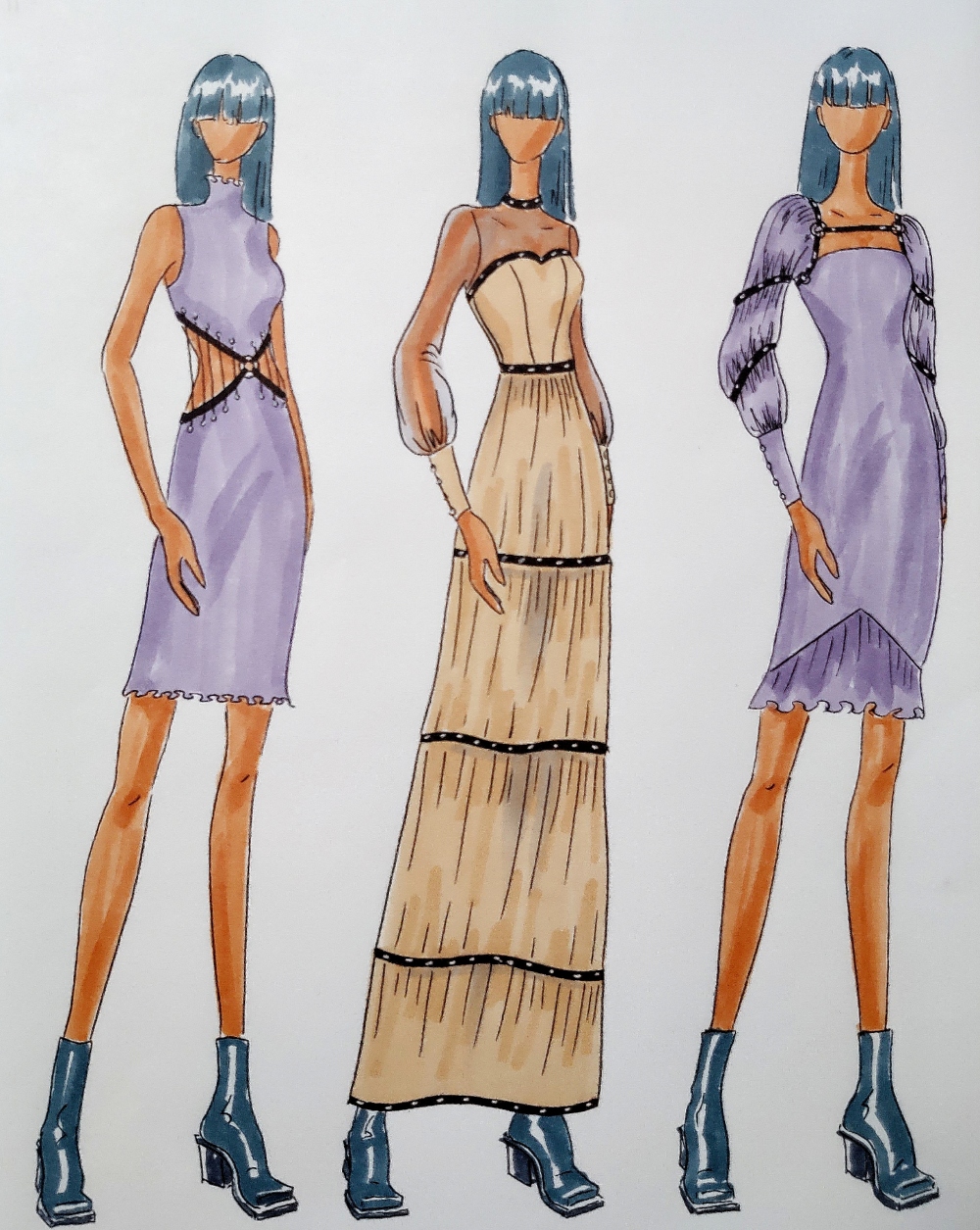 Some of Marian Magdaniel's fashion sketches.




« Previous Article

| Next Article »