Student Success
Luisa Nadarajah, HCC Student, Entrepreneur, Mother
Apr 6, 2021
HCC has some of the best students and they are doing great things in their careers. Luisa is one of those students! She is a student in the HCC fashion design department. Luisa is a non-traditional student, who is 36 years old, born in Peru and raised in Argentina. Eventually, she grew up to become an English teacher in Argentina. Luisa continued on that path for 10 years. Luisa decided to relocate to Houston, Texas but decided she wanted to become a fashion designer. She also knew that she wanted to also make a difference while pursuing her dreams.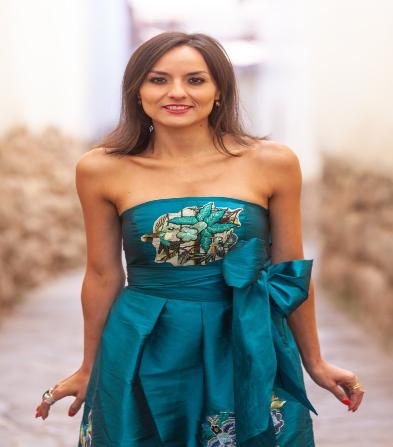 That is when Luisa decided that she would make eco-friendly fashion look like high-end luxury clothing. Luisa did not just want to design fashion but she also wanted to make a powerful creative impact while inspiring others. Luisa uses only eco-friendly sustainable products to design her collections. Luisa has said that the fashion industry contributes to pollution and she wants to be a designer who contributes to a healthy environment.
Luisa is also a motivational speaker, pop-up shop owner and founder of a non-profit organization called Project Piruw, that is dedicated to "Infinite Possibilities for All'. The non-profit organization, "Project Piruw" mission is to raise money to support schools located in Peru by providing food, education and support to children in the remote areas of her homeland.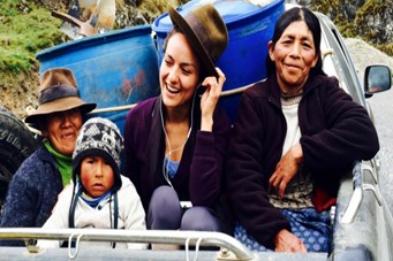 Luisa also volunteers at Neiman Marcus as a Brand Ambassador for Dolce and Gabbana and Brunello Cucinelli. This gives her an opportunity to network while learning from industry veterans on creating a successful brand.

Since 2015, Luisa has hosted multiple fashion shows and other fundraising events. Now in 2021, she is focusing on her new venture which is to host Peruvian Cooking Classes as a new and fun way to continue raising funds with smaller donors. Luisa is also a winner of the HCC Ideas Pitch Competition and a person who is on the rise.

Check out more stories on our website at www.hccs.edu/smallbusiness anytime.

By Germaine Washington, MBA




« Previous Article

| Next Article »